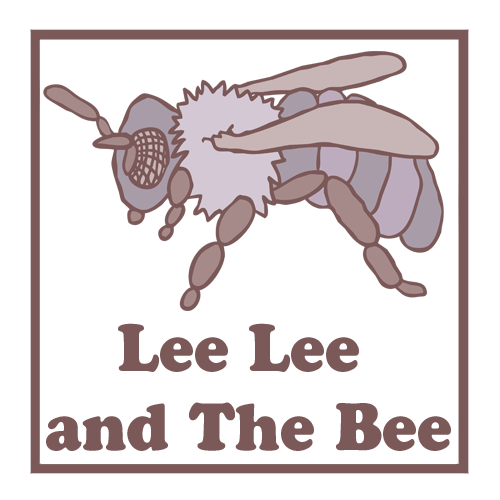 I am a self-taught Australian artist and designer operating out of Denmark.
I find inspiration in a wide variety of places: nature, industry, humanity, the Animal Kingdom - in fact, you name it and I have probably drawn from it to create my art
I work mainly in the digital medium, but have been known to put pencil to paper, paint to canvas and to dabble in photography every now and then. I utilise programs such as Photoshop and Inkscape to create my works, and enjoy the process of experimenting with colour, texture, form and theme.
My network of web shops, The 'Lee Lee and the Bee' Network, houses a large collection of my art and design works on a great selection of functional and practical products.
I can be commissioned for personalised projects and custom works, and you can contact me
using the form on the contact page.
Visit my stores






Commissioned work
As of November 2012, I am on

maternity

leave and will not be working on creating any NEW designs, or doing custom design work

/changes

until further notice. All existing designs, however, can have their

use negotiated.
I am often asked to make a custom images for people and as an artist, it is always an honour to receive such a request. Over the years I have created portraits, customised invitation designs, greeting card images and personalised t-shirts to name but a few.
Recently, the requests I have been getting have increased somewhat, meaning that the work I do on them takes up a lot of my time. Part of that time is often spent on conveying the ins and out of my policy on doing such work. Therefore, I thought I would create this handy guide to hiring me to do custom illustrations and design work.
Pricing
I charge a rate of USD$20.00 an hour for any and all custom design and illustration work, with the smallest time increment available being one hour. Any changes requested after the final design is completed, is also subject to these charges. To time myself on these pieces, I use 'Slimtimer' and will provide time reports upon request.

This amount is negotiable only for non-profit organisations (proof must be provided).
Image Use.
As the artist, I retain all copyright and intellectual property rights to any design or image created. The customer is granted permission to use the image however they choose so long and they do not try to sell the image on to any third party (this includes use on any Print-on-Demand websites, etc) or alter the image in any way. The customer also agrees to credit me as the artist should they post the image on the internet, and to link back to my blog, 'Lee Lee and the Bee'.
Full copyright and exclusivity rights to an image can be obtained from me upon negotiation.
Release of Image/Files
The completed work will only be released upon payment in full of the invoiced amount to the paypal account provided by me in communications with the customer. Once the payment is confirmed, the customer will receive the specified files and documents associated with the job in the sizes they have requested.
Examples of previous custom work
| | | |
| --- | --- | --- |
| Princess Adora | Starlet Beth | Thumbs Up |